Sapphire Blue Translucent PETG PRO
Sapphire Blue Translucent PETG PRO
PETG is a newer printing filament and has the advantage of printing easily like PLA, but offering higher temp and impact resistance like ABS.
Nearly ZERO warpage prints , extremely strong layer bonds , little to no odor at all.
Quality / Specs
Print nozzle temp -  240 - 265C
Heated Bed temp - 60 - 70c
Diameter (volumetric variation XY combined) + - 0.02mm or better
Roundness ( ovality ) + - 0.02 mm or better
Customer Reviews
Write a Review
Ask a Question
Filter Reviews:
recurrence
form
dozens
customer service
suppliers
plenty
3D-printing company
go-to
clarity
printers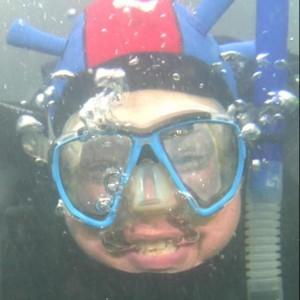 O
08/26/2021
Owen

United States
I recommend this product
Atomic has become my go-to filament provider
As part of a 3D-printing company that uses FDM and STL to produce products we sell, I go through plenty of filament. Atomic has become my go-to for most filaments. There are many suppliers to chose from these days, but I usually check Atomic first. Not because they're the least expensive (they're competitive, but usually slightly higher than the cheapest), but because I can count on their quality and their customer service. Of dozens of rolls of Atomic filament consumed in the last year alone, I've had exactly one which didn't perform as expected. Atomic not only stood by the product, they went the extra mile to make sure I was satisfied with the resolution and to make sure that they truly understood what happened and how to avoid a recurrence. (Turned out to be some form of technical production problem). I not only highly recommend this product in particular, but I cannot say enough good things about Atomic products and Atomic as a company to do business with.
08/30/2021
Atomic Filament
Really appreciate the kind words. We work very hard to make the best!
07/26/2021
Liam S.

United States
I recommend this product
Awesome filament
Nice blue color with excellent clarity worked perfectly on both my printers
07/27/2021
Atomic Filament
Liam, it is a cool color! Thanks for the nice words.
Thumbs Up!
Great filament! Color 5/5 Ease of Use 4/5 Shipping Speed 5/5 Customer Service 5/5 I highly recommend this company and filament. I am new to 3D printing and just purchased an Ender 3 Pro. After testing my machine with the sample PLA that came with it I threw this on the machine. After a couple of tweaks to the machine, this filament has been running none stop without issue. I will be purchasing again.
Light Color in Spiral Vase
This filament performs well and has a light blue transparency in spiral vase mode. I printed cubes on my Ultimaker 2+ using Cura, 0.8mm nozzle and 0.4mm layer thickness. The results are excellent.
Great color, great filament
This PETG is fantastic. It adheres perfectly to kapton tape (and/or gluestick) and doesn't warp. Layer-layer bonding is superior to Esun. Color is great and pairs nicely with their Aqua PETG.
---
We Also Recommend