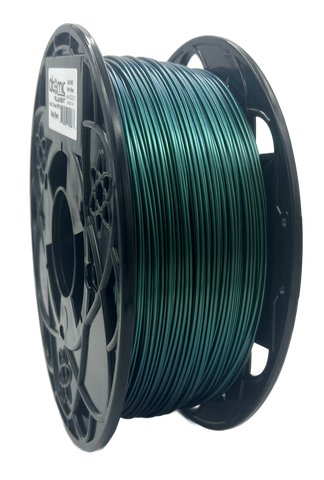 Sample Coil PETG - Bug Eyes Shade-Shifting Filament
Bug Eyes PETG PRO Shade-Shifting Filament
The special thing about this filament is that it creates a shiny, multi-faceted look, like the eyes of bugs. As you print layer by layer, it reflects light in different ways, changing how it looks from different angles.
Check out our vast collection of 1.75mm filament sample coils. They are a great low cost opportunity to checkout new products or feed your 3D Pen  / Printer. 
Sample coils are 50 grams and come bagged with a desiccant packet to ensure dryness.
 Available in 1KG rolls- Click HERE 
Quality / Specs
 Print nozzle temp -  240 - 265C
 Heated Bed temp - 70-90 c
 Diameter (volumetric variation XY combined) + - 0.02mm or better
 Roundness ( ovality ) + - 0.02 mm or better
---
We Also Recommend