Neon Orange UV Reactive Opaque PETG PRO
Neon Orange UV Reactive Opaque PETG PRO
INTENSE Neon Orange, Fantastic eye catcher & UV reactive, glows brightly under blacklight.
PETG is a newer printing filament and has the advantage of printing easily like PLA, but offering higher temp and impact resistance like ABS.
Nearly ZERO warpage prints , extremely strong layer bonds , little to no odor at all.
Quality / Specs:
Print nozzle temp -  240 - 265C
Heated Bed temp - 80C +- 10C
Diameter (volumetric variation XY combined) + - 0.02mm or better
Roundness ( ovality ) + - 0.02 mm or better
Customer Reviews
Write a Review
Ask a Question
Filter Reviews:
stringing
prints
Prusa
filament
PETG
retraction
part
black light
nozzle
spools
06/16/2022
michael k.

United States
I recommend this product
Always in stock and works great
05/21/2022
JOSEPH C.

United States
I recommend this product
No customer support, essentially no returns
I'll admit, this was the first time trying PETG, and seeing the review I figured I could tinker my settings to get it printing reliably. Using an AnyCubic mega pro, I tried EO temps 190-240, bed temps 40-80, changing heights, flow rates etc. never got anything more than few layers. Reached out to see if I could return the product, since I admittedly overcommitted and bought 2 rolls of PETG, and still had one unopened. They take returns, you pay return shipping, and then a 20% restocking fee, AND THEN they also deduct their initial shipping costs. They offered to help troubleshoot my printing problems, I sent them the lot# of the filament, settings used, and a video of the problems I kept having. 2 weeks have gone by and I heard nothing from their technical support. Hopefully my local library that has (had?) a 3D printer would be interested in PETG. I can't review the product, as I assume it's my printer or my patience limiting my ability to print, but for their customer support and returns policy.
02/01/2022
Tim P.

United States
Good stuff
Seems to run a lot better than Inland. Worth the money!
02/02/2022
Atomic Filament
12/21/2021
Tyler s.

United States
Mixed feelings
The color is amazing, super bright and easy to print. I have two rolls, one yellow pla and one roll of this orange. I bought from them close to the same time. Got to half way on the rolls and the filament was wound underneath several other strands, ruining a 24 hour long print. I reached out to customer service and they told me "that's impossible" and tried saying it was probably my fault for not tying it off after each use. I told them everytime I finished a print it would be tied off and taped and then I got no response. Great filament and great colors, quality control and customer support is a thumbs down though unfortunately.
12/27/2021
Atomic Filament
Tyler, so sorry for the issue with our team. Glad you are loving the product though!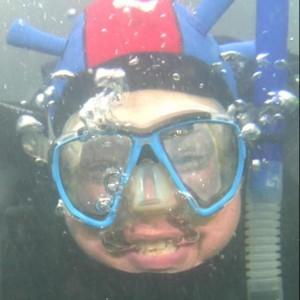 OD
11/06/2021
Owen D.

United States
I recommend this product
Looks great, prints even better
This filament was simply awesome. We used it at a local MakerFest to demo some 3d printers and it was absolutely flawless, including where we were simultaneously printing from two spools on our IDEX capable printer. We printed literally hundreds of give-away items during the day (9 items per 1 hour print job per print head with 4 print heads running throughout a 10 hour day) with zero failed prints. Two printheads (the Raise 3D E2 IDEX printer) were printing on a PEI sheet, the other two were printing on coated (black dot pattern) glass (An FLSUN QQ-S Pro and a Reality Ender 3 v2 with an upgraded hot stack (bondtech extruder + mosquito hot end)). The giveaways (1/4" thick relief jack-o-lantern faces) were a huge hit with all ages.
11/09/2021
Atomic Filament
That is awesome Owen. Way to help grow the 3D community!
---
We Also Recommend