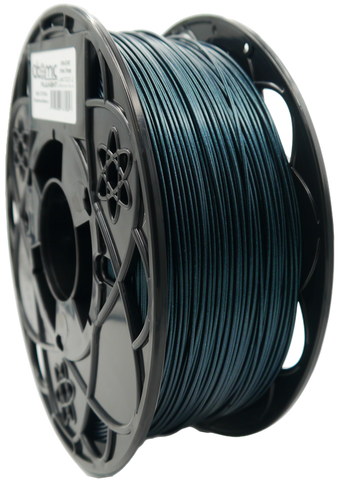 Mysterious Abyss v2 Pearl PETG PRO
Mysterious Abyss v2 Pearl PETG
Feb-2020 - V2 Revision - Improved pearl depth and special FX look.
A beautiful mix of a deep green base pearl hidden behind a wall of deeper blue and red toned pearls with some micro glitter. 
***Print with thick layers for more pearl / glitter effect***
Specifications :
Nearly ZERO warpage prints , extremely strong layer bonds , little to no odor at all.
Quality / Specs:
 Print nozzle temp -  240 - 265C
 Heated Bed temp -    80c  +-10
 Diameter (volumetric variation XY combined) + - 0.02mm or better
 Roundness ( ovality ) + - 0.02 mm or better
---
We Also Recommend