Carbon Fiber Ultra Black ABS
Carbon Fiber Ultra Black ABS 
Available in 1 Kilogram (2.2lb) & 3.5KG Jumbo Rolls - CLICK HERE
Our carbon fiber infused abs offers improved dimensional stability during printing (shrink), desirable low luster appearance plus a great feeling textured surface , excellent for technical prints & parts.
Prints with exceptionally good layer bonding , minimal shrink , matte finish that helps hide layers plus a more rigid finished part.
Made from our premium virgin ABS resin , milled carbon fiber, atomic ultra black pigment blend.
**This product is somewhat abrasive and will wear brass/aluminum nozzles, we recommend a hardened nozzle with prolonged use***
Specifications 
 Print temp 235 to 255C
 +/- 0.02mm or less average diameter variation
 +/- 0.02 mm or less out of round 
Free USA Shipping*
Customer Reviews
Write a Review
Ask a Question
Filter Reviews:
prints
filament
stuff
issues
warping
brand
extruder
finish
build
results
04/22/2022
Zachary B.

United States
I recommend this product
Beautiful prints!
Overall, a very easy filament to tune, super consistent, and the finished product looks great. I hit the sweet spot at 240/100, with a brim.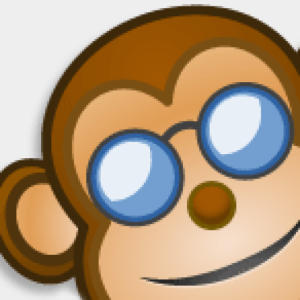 N
03/19/2022
Nick

United States
I recommend this product
Printing no issues.
I was expecting to have to tune my printer to make this print well. But first I just tried using the same ABS settings I was already using, and so far prints look fantastic. Nice looking bridges, printing pretty hot and not having any issues with overhangs, great looking finish. Also I printed the same part in ABS and CF-ABS and it feels stiffer and lighter. I am going to weight it tomorrow because I think it might just be in my head. Printed tiny parts with no adhesion issues or warping.
12/22/2021
Deividas A.

United States
I recommend this product
Good stuff
This stuff prints perfectly even on my unenclosed printer with no warping. Prints with low odor even at 255C, decent layer adhesion and a beautiful surface finish.
12/27/2021
Atomic Filament
Glad it is working for you Deividas!
11/23/2021
Dennis L.

United States
I recommend this product
Atomic abs filament
Not impressed at all. It warps quite a bit on small parts and I had a hard time printing larger parts as the warping was severe (enclosed printer). The layer adhesion is also not that great (tried all temp ranges). There are better options for abs so I will not be buying this one again.
11/24/2021
Atomic Filament
Dennis, did you contact our support at sales@atomicfilament.com? We really try to help assure great results. Sometimes it just takes a little tweak here or there. Give us a chance!
11/18/2021
Rick L.

United States
New Favorite filament
Had pretty good success printing this in an non enclosed printer primarily making parts for a voron 0.1 build. Now that the voron is done the results enclosed just are awesome. Printed the it just has such a nice look and texture. My only wish is I could get the CF abs in a blue or the cherry like their cf petg
11/23/2021
Atomic Filament
That is good stuff Rick, thanks!
---
We Also Recommend