CARBON FIBER Nuclear Nylon v3
Extreme Duty Carbon Fiber Black Nuclear Nylon v3 (Read complete page please)

 Available in ONE Pound & 1 Kilo (2.2 lbs) Black
 Nuclear Nylon Technical data (TDS) click here
This nylon is exceptionally stiff & strong and EASY to print with little to no warpage.
Prints exceptionally well with warm (60C) glass coated with PVA or Magigoo. Each roll includes a reusable moisture indicator card.
Engineering grade alloyed PA Copolymer resin, adhesion promoters , impact modifiers & USA made premium MILLED carbon fiber NOT powder or dust.
Filament and parts are NOT overly brittle like some other CF products. Excellent for professional looking & strong technical prints.
****This product is intended to be printed by EXPERIENCED NYLON users with the capability to store and handle nylon filaments while keeping them DRY / being able to DRY them when needed. This product must be stored properly and kept dry BEFORE AND DURING PRINTING, moisture will result in weak/failed prints and not valid for warranty claims.**** 
**PRODUCT IS SHIPPED DRY AND READY TO USE WITH A REUSABLE MOISTURE INDICATING CARD**
 NUCLEAR NYLON SDS SHEET CLICK HERE
Carbon fiber infused filament benefits:
Massive increase to rigidity / strength
Highly desirable texture / look
Greatly reduced part shrink / warp
Greatly reduced stringing / angel hairs
Printed parts hold better details / sharp corners
Quality / Specs
 Print nozzle temp -  260-280C
       Print nozzle size -  0.40mm minimum or 0.50 or larger is best
       Print Speed - 35 to 45 mm sec. - Hardened nozzle recommended.
 Heated Bed temp - 60c - Glass with PVA or Magigoo OR other nylon friendly adhesion platforms.
 Diameter (volumetric variation XY combined) + - 0.05mm or better
 Roundness ( ovality ) + - 0.04 mm or better
* this product is abrasive to print nozzles / hardware.
Customer Reviews
Write a Review
Ask a Question
Filter Reviews:
stuff
warping
nylon
filament
PETG
Atomic
prints
rolls
strength
applications
12/29/2021
Forrest H.

United States
I recommend this product
Wet Filament
I still love this product, but the last 3 rolls have needed drying before using. Not a huge deal, just need to plan ahead for it.
12/29/2021
Atomic Filament
Thanks for the grace Forrest. Very surprised about the drying issue. Let me know how it was packed please.
11/19/2021
Scott G.

United States
I recommend this product
CARBON FIBER Nuclear Nylon v3
Printed relatively large objects on Prusa MK3 without any problems. Very strong slightly rough texture. Used sapphire nozzle. Used around 265 degrees for hotend and 65 for plate. Over 24 hour print no issues.
11/23/2021
Atomic Filament
I love the feedback for our community, they love that!
11/14/2021
Jules

United States
I recommend this product
Fantastic product. When can we get some without the CF?
When you need CF nylon filament, this is the one to get. Printed flawlessly, didn't warp, good layer adhesion when printed according to recommended settings, and (unlike 3DXTech CF Nylon) it never clogs in my 0.8mm nozzle. But I sometimes need a nylon filament that doesn't have the abrasive properties of CF. Nylon is often the best choice for plastic gears, specifically because its low friction coefficient reduces wear. I hope Atomic will consider making a non-CF nylon filament.
11/15/2021
Atomic Filament
Great feedback for our community Jules. Appreciate it.
10/28/2021
Mark B.

United States
I recommend this product
Excellent material
This material took the minimum amount of effort to develop a recipe for and produced some of the strongest calibration prints I've had. I'm looking forward to finding applications for it!
10/28/2021
Atomic Filament
Really appreciate the photos. Our community loves to see it in real life!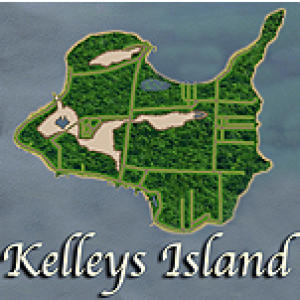 WK
09/28/2021
William K.

United States
I recommend this product
So easy to print and so strong
Fantastic experience! I had been struggling with matterhackers NylonX for weeks. Major warping no matter what I did. I scoured the internet and tried all sorts of things and in the end could not get an involute gear of a 2" diameter to work out. Always warping at around 8 to 10 layers. Then in desperation I bought the Atomic Nuclear Nylon and the others stuff is trash. All that wasted time. I love the Nuclear Nylon!
10/01/2021
Atomic Filament
Bill, that is fantastic news. We work really hard to make the best filament, right here in Indiana!
---
We Also Recommend