CARBON FIBER Extreme Black PETG
CARBON FIBER INFUSED Deep Black Opaque Extreme PETG PRO
 Available in ONE KILO (2.2lbs) & 3.5 KG Jumbo rolls
  Also Available in 3.5KG Jumbo Rolls - CLICK HERE
Prints with a deep black slightly textured surface & no transparency.
Filament and parts are NOT brittle like some other CF products. Excellent for professional looking technical prints.
Engineering grade PETG resin with USA made premium MILLED carbon fiber NOT powder or dust.
PETG is a newer printing filament and has the advantage of printing easily like PLA, but offering higher temp and impact resistance like ABS.
Carbon fiber infused filament benefits:
Increased rigidity / strength
Highly desirable texture / look
Greatly reduced part shrink / warp
Greatly reduced stringing / angel hairs
Printed parts hold better details / sharp corners
Quality / Specs
Print nozzle temp -  240 - 265C
Print nozzle size -  0.40mm or larger
Heated Bed temp - 60 - 78c
Diameter (volumetric variation XY combined) + - 0.02mm or better
Roundness ( ovality ) + - 0.02 mm or better
* mild abrasive to print nozzles.
Customer Reviews
Write a Review
Ask a Question
Filter Reviews:
PETG
prints
filament
stringing
Carbon Fiber
quality
Atomic
stuff
profile
issues
09/14/2021
Lyle C.

United States
I recommend this product
Great product, very happy
Since I have switched over to Atomic, I can't believe how great it is. The quality has been great. I need to get a few pointers for some small issues I have with printing some unique items.
09/15/2021
Atomic Filament
Lyle, please let us know at sales@atomicfilament.com. We can be pretty helpful!
09/09/2021
David W.

United States
I recommend this product
This has become my go-to filament
I print a lot of practical, mechanical parts and this filament is a joy to work with. Prints are always successful and very clean, dimensions are accurate and the surface finish is beautiful. I use a Nozzle X hardened steel nozzle on my Prusa MINI with this filament.
09/09/2021
Atomic Filament
Thanks for the kind words David. We work very hard to make the best!
09/03/2021
James C.

United States
I recommend this product
Great for motorsports parts
I manufacture motorsports video systems and as such my products must survive in somewhat hostile environments. The resulting parts are strong, AND beautiful. The slightly textured surface hides the 3d printed nature of the component but still provides amazingly accurate results. It is now my GO-TO choice for interior motorsports parts.
09/03/2021
Atomic Filament
That is so great to hear James! Appreciate you. Love to see some shots of what you are doing!
08/14/2021
Craig K.

United States
I recommend this product
Never received
I was charged for the filament but there was a problem with delivery. Atomic refuses to do anything to help. I'm out 160+ dollars and nothing but headache and runaround to show for it. Very disappointed.
08/16/2021
Atomic Filament
Yes Craig, we have discussed this with you already. This package has been delivered to a parcel locker and we cannot guarantee the security at any parcel locker or private residence, nor do most insurance policies cover theft.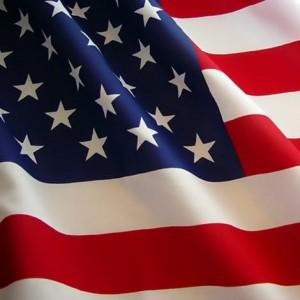 MH
08/07/2021
Matthew H.

United States
Prints like a dream
This was my first time printing with a carbon fiber enhanced PETG. I am amazed at how easy it is the print. I started with the same settings I do for Prusament PETG with the usual extrusion multiplier calibration. I eventually lowered the bed temp from 90 to 75, as the higher temp was needed to stick to the build plate, and on extended prints it was causing a bit of elephant's foot. The prints look great - a clean matte finish and the finish hides the layer lines. There is only the most minimal of stringing, easy to clean up after the print. The dimensional accuracy seems as good as or even better than Prusament too. With these guys being in the US, I think they will be my primary filament supplier going forward.
08/09/2021
Atomic Filament
Matthew, thanks for the kind words and loyalty. We will do our best to keep you happy!
---
We Also Recommend