Black Marble PLA Filament
Black Marble PLA filament 
Prints with a translucent smokey black base color and off white random sized specks.
Print thicker for less translucency.
NON-ABRASIVE
Will print on 0.35mm nozzles & larger
Specifications :
 Print temp 190 to 230C
 +/- 0.03mm or less average diameter variation
 0.02 mm or less out of round 
Resin Type : Virgin NatureWorks Ingeo PLA
Free USA Shipping*
Customer Reviews
Write a Review
Ask a Question
Filter Reviews:
color
prints
specks
filaments
stuff
slate
micah
clogs
problem
nozzle
05/11/2022
Chris F.

United States
Finicky, but finishes nice
I've had more prints fail using this filament than any other. It's really tempermental when it comes to set temperatures and doesn't like to adhere to the bed like the other filaments I've used. But! When it does work, the prints come out spectacularly.
01/19/2022
Thomas G.

United States
I recommend this product
Great stuff!
I like the speckled appearance of white marble filaments, but I don't always want to print things in such a bright color. This black marble filament solves that problem! If you like taking photos of your prints, this stuff shows up with more depth on cameras than pure black filaments because of the specks. I've printed a decent bit with this filament, and I've never experienced a clog! (I've heard some other brands of marble filaments often suffer from clogs due to overly large specks getting stuck in the nozzle.)
01/27/2022
Atomic Filament
I really appreciate your feedback for the community. They love this!
09/22/2021
Zachary A.

United States
I recommend this product
There's like no difference between this and jet black
I don't know what you guys did to this stuff but it's terrible it basically is black prints fine, but this is black not black and white what a waste of money
09/25/2021
Atomic Filament
Thanks for the feedback Zachary. We are returning your product to see if it was somehow mislabeled. Generally it should look like cookies and cream, but the opposite. More cookies than cream.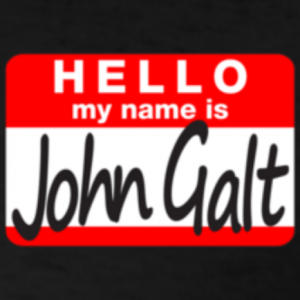 SM
07/28/2021
Seth M.

United States
I recommend this product
Prints like a dream, but doesn't look like marble
Black slate with micah in it, maybe. It's very black, with some white specks, but not enough variation in color, or randomness, to truly look like black marble. The white marble with black specks looks far more accurate.
07/29/2021
Atomic Filament
Seth, great feedback! Helpful!
07/14/2021
Josh S.

United States
I recommend this product
great product, unexpected texture
When printed at 230C the white specles are smooth and melt into the black giving a farily smooth texture. When printed at lower temps closer to 205 or 210C the little white bits give added texture which turned out really nice for my particular needs (Nerf Toy Blaster). Looks great and prints very well!
07/15/2021
Atomic Filament
Josh, thanks for the review. The higher temp is a good solution to smooth it out! And good advice for the lower temperature to add the texture.
---
We Also Recommend