Dark Cherry Red PLA Filament
 Dark Cherry Red PLA Filament
 Deep , Rich , Vibrant color. A Top customer choice & best seller.
Specifications 
 Print temp 190 to 230C
 +/- 0.02mm or less average diameter variation
 0.02 mm or less out of round 
Resin Type : Virgin NatureWorks Ingeo PLA
Free USA Shipping*
Customer Reviews
Write a Review
Ask a Question
Filter Reviews:
prints
filament
extruder
wall thickness
detail
bed materials
machines
thought
cookie cutter
3d printing perfection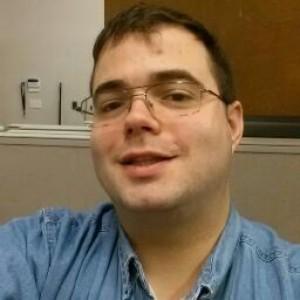 PK
08/11/2021
Philly K.

United States
I recommend this product
Shadup and buy this color and this filament.
Atomic filament is always clean, crisp, and colorful. This rich, dark PLA cherry red prints like a dream. It's perfect. I can't decide what to print with it next. I printed at 200-215, and on 2 different printers. Goes thru like a dream, adheres to bed materials without a second thought (on calibrated machines) and makes solid prints with the correct wall thickness. Used it in a .4 mm extruder to make a fine walled cookie cutter that preserves detail, and holds up. Also solid mechanical parts. Atomics recipe is a 3d printing perfection.
08/12/2021
Atomic Filament
Philly, those are kind words. Really appreciate you!
08/09/2021
Tony R.

United States
I recommend this product
New Customer
No issues at all after 12 hours of printing.
08/09/2021
Atomic Filament
07/02/2021
william j.

United States
I recommend this product
great filament deep dark red
prints really great smooth like butter
07/03/2021
Atomic Filament
William, like butter! That's the best line ever! Thanks for the kind words!
Filament matters
I didn't think there was much difference in the 1000's of filaments on the market, many are around the same price point. When I started having issues with the brand I previously used I decided to do a little more research and found that a lot of the PLA on the market is from China (not necessarily a bad thing, but not the same level of oversight as in the USA) and many times when buying PLA you are getting a "blend". So narrowing down my search to filament manufactured in the USA led me to handful of companies, and I choose Atomic because they were geographically the closest to me meaning I could get me filament faster. From the first print I could see the difference a quality filament makes. My prints come out so much better and once I honed in my settings I haven't had to change anything since, other filaments I would have to change settings based on the type of part I was printing. The PLA has a wide temperature range so I decided to print a temperature tower to see which temp was best in the range for my printer. After printing it I notice a small issue (a good one), I could not see any major difference between the temps the print was consistently good across all the temps. I will only use Atomic from now on and everyone who asks me which filament to use I will answer Atomic because filament matters.
New lifelong customer
I got some dark cherry red PLA from a friend recently and printed parts for my Ender 5, and Railcore. I am in love with how smooth it prints and how consistent the color is. This will now me my go to place for filament. Bonus, mad in USA.
---
We Also Recommend