Translucent Flourescent Neon Green PETG - UV REACTIVE
Extreme Fluorescent Translucent UV Reactive Neon Green
Glows under Blacklight / UV . Intense bright look under normal lighting also.
Specifications : 
PETG is a newer printing filament and has the advantage of printing easily like PLA, but offering higher temp and impact resistance like ABS.
Nearly ZERO warpage prints , extremely strong layer bonds , little to no odor at all.
Quality / Specs
Print nozzle temp -  240 - 265C
Heated Bed temp - 80C +- 10C
Diameter (volumetric variation XY combined) + - 0.02mm or better
Roundness ( ovality ) + - 0.02 mm or better
Free USA Shipping*
Customer Reviews
Write a Review
Ask a Question
Filter Reviews:
filament
nozzle
prints
green
speed
whistles
UV party
glasses
masks
problems
02/01/2022
Harley B.

United States
Perfect Glowing Alien Green
This 100% glows under black lights. I made some toys for a friend using this and the green is really just awesome for sci-fi looking toys such as aliens or gems. Prints easy, low stringing, manageable temps, and clean and consistent flow. Running it using a 0.6 Slice Engineering Vandium nozzle @ 240 degree temp. No issues at all.
02/02/2022
Atomic Filament
Harley, thanks for the review and the information for the community!!
11/17/2021
wesley w.

United States
Neon Green PETG
IF this is lit from inside with an UV light source it will glow evenly and brightly. Consider vase or spiral mode. For me it printed well at 225C at a only slightly reduced speed. SeeMECNC Artemis. It was dry and vacuum sealed. Bed Adhesion was good with glass bed an hair spray. If you let the bed cool it will not hurt the glass. Its a great color for monsters, ray guns, and Christmas trees.
11/23/2021
Atomic Filament
Great suggestions Wesley!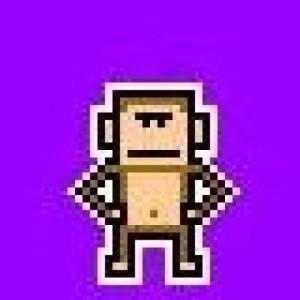 CL
11/15/2021
Chris L.

United States
I recommend this product
Really fun filament
Once you get it dialed in, this stuff is great. I use little UV tea lights as a light source and the filament is *bright*. With that being said, I too noticed that this stuff is a bit more hygroscopic than other filaments. I live on the rainy Oregon coast and I can't leave this stuff exposed to the air or else my prints go downhill (even for a few hours). I have a Sunlu dry box seems to do the job keeping it dry. If anybody needs it, I print at 240 hotend/70 glass bed (I use Magigoo as a release agent). It's sticky so normal PETG rules apply, try adjusting your Z offset so that the nozzle doesn't actually drag around in already expelled filament. If I fail to get the Z offset adjusted then PETG collects around the nozzle and scroces, leaving dark spot in the print.
07/19/2021
Jose Z.

United States
I recommend this product
Like emeralds
Great filament haven't had too much problems with it. Suits well masks, glasses, and whistles to start a UV party.
07/19/2021
Atomic Filament
Jose, would love to see some of your work!
Great filament
Prints beautifully as all atomic filaments do, the only thing I can think of that might be a small nuisance is this petg seems to absorb moisture a bit faster than normal petg, I could see quite a few bubbles in my prints but wasn't too much of a hindrance. Overall still a great filament and the glow it has is beautiful. 10/10
---
We Also Recommend