Silky Sunset PLA Filament
Silky Sunset PLA Filament
 This is a modified PLA that gives a fantastic looking silky sheen when printed.
Beautiful sunset orange/red/gold soft toned color that prints opaque with a fantastic bright sheen and silk look.
A must have for vases, cups, household items , etc
 *prints at a slightly higher temp than regular pla*
Specifications 
 Print temp 215 to 230C
 +/- 0.02mm or less average diameter variation
 0.02 mm or less out of round 
Resin Type : Virgin NatureWorks Ingeo PLA + Modifiers
Free USA Shipping*
Customer Reviews
Write a Review
Ask a Question
Filter Reviews:
color
recommendations
problems printing
deal
gold
customer
layer adhesion
matte finish
printing
problems
04/13/2022
Jen

United States
I recommend this product
**** Color
The color of the filament was nothing like the other reviewer pictures. This is a weird orange color. I would return the one unopened filament, but their return policy is to take 20% off any item plus the cost of the "free shipping". With all the deductions and paying for the return shipment, I am better off using the filament and painting the product. There is nothing wrong with the integrity of the filament. It produced a sturdy product, but I have yet to find a shiny metallic color from this company worth buying. Their plain gold is also a disappointment. Because of the return policy associated with buying direct from this company, I do not recommend purchase from them this way. If you want to try their colors I would recommend purchasing atomic filament through a third party marketplace with better return policies.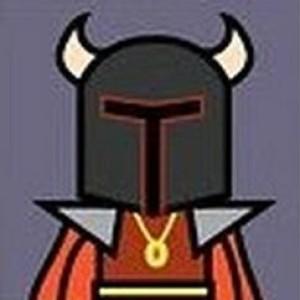 RP
03/01/2022
R P.

United States
I recommend this product
A Golden delight!
This filament is really good. It has a silky smooth matte finish on the spool so it's just really cool looking. I would describe it as burnished or polished gold. As far as how prints, it's just as delightful. I did follow the recommendations of printing at a slightly higher temp. I usually print Atomic Filament at 215 on my Ender 3Pro, I went 220 with no problems. I did see a fellow customer had an issue with layer adhesion, so I definitely was looking for any such issue and didn't have that issue. The only concern I noted was one this filament likes to slip off the spool. So when I would look over at my printer and there would be loops and loops off the spool. Didn't affect the print process, just was an eyesore. I think it has to do with the finish on this filament. The last issue I ran into was flat surfaces came out rough, to the extent I need to do some finishing on the One Ring token holder I printed as I think that surface with scuff up my tokens. Not a big deal some polyurethane will quickly solve that. This filament also printed out the best calibration cat I have ever seen. You issues whatsoever.
02/25/2022
RUSSELL A. RECHTZIGEL

United States
I recommend this product
PETG
Several colors of PETG....no problems printing.....color excellent
01/12/2022
Joshua M.

United States
I recommend this product
Love this color
This was my first filament I tried from Atomic. Used the Prusament PLA preset on my Prusa Mini and it turned out perfect.
01/12/2022
Atomic Filament
Joshua, thanks for giving us a try! We work hard to make the best!
09/22/2021
Zachary A.

United States
Love this Orange great safety color
Beautiful color the one I get most complimented about
09/25/2021
Atomic Filament
---
We Also Recommend