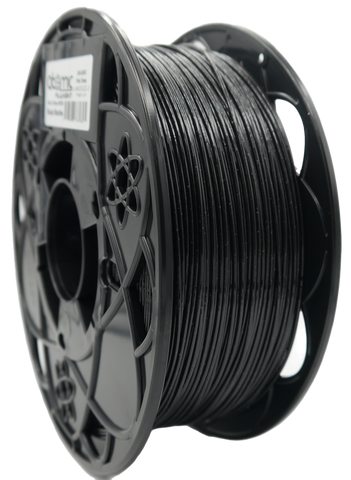 Sample Coil PETG - Black Marble
Black Marble PETG filament 

Check out our vast collection of 1.75mm filament sample coils. They are a great low cost opportunity to checkout new products or feed your 3D Pen  / Printer. 
Sample coils are 50 grams and come bagged with a desiccant packet to ensure dryness.
Prints with a translucent smoky black base color and off white random sized specks.
 Print thicker for less translucency.
 NON-ABRASIVE
Will print on 0.35mm nozzles & larger
 Also available in 1KG rolls- Click HERE 
Specifications :
Nearly ZERO warpage prints , extremely strong layer bonds , little to no odor at all.
Quality / Specs:
 Print nozzle temp -  240 - 265C
 Heated Bed temp -    80c  +-10
 Diameter (volumetric variation XY combined) + - 0.02mm or better
 Roundness ( ovality ) + - 0.02 mm or better
---
We Also Recommend