Dark Cherry CARBON FIBER Extreme PETG PRO
DARK CHERRY (RIPE MICHIGAN CHERRY) CARBON FIBER INFUSED Extreme PETG PRO
 (This is darker than our NON-CF Dark cherry products) ** This product is stiff and somewhat brittle on the roll in filament form , this is normal due to the process used to manufacture , avoid using product in bowden tubes with tight bends or similar feedpaths**
Same formula as our very popular Extreme Black CF PETG now available in a Dark Cherry color.
Prints with a dark ripe cherry slightly textured surface & no transparency.
Filament and parts are NOT brittle like some other CF products. Excellent for professional looking technical prints.
Engineering grade PETG resin with USA made premium MILLED carbon fiber NOT powder or dust.
PETG is a newer printing filament and has the advantage of printing easily like PLA, but offering higher temp and impact resistance like ABS.
Carbon fiber infused filament benefits:
Increased rigidity / strength
Highly desirable texture / look
Greatly reduced part shrink / warp
Greatly reduced stringing / angel hairs
Printed parts hold better details / sharp corners
Quality / Specs
Print nozzle temp -  238 - 265C
Print nozzle size -  0.40mm or larger
Heated Bed temp - 80c +- 10c
Diameter (volumetric variation XY combined) + - 0.02mm or better
Roundness ( ovality ) + - 0.02 mm or better
* mild abrasive to print nozzles.
Customer Reviews
Write a Review
Ask a Question
Filter Reviews:
color
filament
bed adhesion
Atomic
stringing
CF PETG
CF stuff
Dark Cherry CF PETG
layer lines
enclosure
03/31/2022
Nick

United States
I recommend this product
Nice filament, zero benefits from the CF
This stuff has great color and prints really nice but the CF is basically non existent. Its no stiffer then regular petg. Overpriced for no real benefit. Would not buy again.
02/05/2022
Kevin W.

United States
I recommend this product
Like a Boss
I've not broken out the Dark Cherry color yet, though I have printed with the Black and Blue CF PETG, and let's just say it is my go-to filament when a print really matters. Bed adhesion is great, and item slides off build plate when plate cools. Print is stable and strong, and looks professional. Printed with Ender 5 Pro, with Micro-Swiss Direct Drive Extruder and Olson Ruby Nozzle, on glass bed.
02/09/2022
Atomic Filament
Our community really appreciates the specifics of your review. Thanks.
02/03/2022
Brian S.

United States
I recommend this product
CARBON FIBER INFUSED Extreme PETG PRO
This is hands down some of the best filament I have ever used. Bed adhesion is great. Color is amazing. You can hardly see the layer lines. And very easy to print. Plus I placed a order to a wrong address and costumer support had my back and got my order shipped back to me. The saying, you get what you pay for is spot on with this company.
01/25/2022
Dustin E.

United States
I recommend this product
Likes it not, but comes out well.
Easier to dial in than any cheap petg I've used. Pricey but it comes out great.
01/27/2022
Atomic Filament
Excellent to hear Dustin!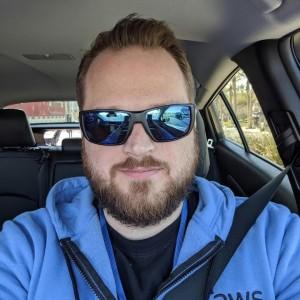 SE
11/12/2021
Sean E.

United States
I recommend this product
Looks Beautiful, Prints Incredible
I wanted to rebuild my Prusa Mk3s into the mk3s+ while changing the color scheme at the same time. After much debate, I chose Atomic's Black / Dark Cherry PETG-CF. After tweaking just a few small settings, I began printing the new parts and was stunned with how beautifully and easily this filament prints. There was almost no stringing, bridging was super easy, bed adhesion was on point, and the color was just GORGEOUS. This filament was as easy to print as PLA, I was just floored by it. If Atomic started making all of their colors with Carbon Fiber, I would buy nothing but their PETG-CF for the rest of my life. 100% worth every penny!
11/15/2021
Atomic Filament
Those prints came out amazing. Well done Sean! You do nice work.
---
We Also Recommend