Dark Blue CARBON FIBER Extreme PETG PRO
Dark Blue CARBON FIBER INFUSED Extreme PETG PRO
Same formula as our very popular Extreme Black CF PETG now available in a Dark Blue.
Prints with a dark blue CF texture & no transparency.
Filament and parts are NOT brittle like some other CF products. Excellent for professional looking technical prints.
Engineering grade PETG resin with USA made premium MILLED carbon fiber NOT powder or dust.
PETG is a newer printing filament and has the advantage of printing easily like PLA, but offering higher temp and impact resistance like ABS.
Carbon fiber infused filament benefits:
Increased rigidity / strength
Highly desirable texture / look
Greatly reduced part shrink / warp
Greatly reduced stringing / angel hairs
Printed parts hold better details / sharp corners
Quality / Specs
Print nozzle temp -  238 - 265C
Print nozzle size -  0.40mm or larger
Heated Bed temp - 80c +- 10c
Diameter (volumetric variation XY combined) + - 0.02mm or better
Roundness ( ovality ) + - 0.02 mm or better
* mild abrasive to print nozzles.
Customer Reviews
Write a Review
Ask a Question
Filter Reviews:
filament
prints
color
results
Atomic
finish
texture
black
build
stock
11/06/2021
Martin Y.

United States
I recommend this product
Beautiful Results
This is my first experience with Atomic CF Extreme PETG. I'm loving the process and the results. I'm using an E3D Hardened .4mm nozzle. I'm into more 10 print hours into a large functional printing project. The parts are coming out very cleanly with minimal stringing and blobs. There is really good bed adhesion. Layer line are smooth and neat. Corners are sharp and crisp. I don't know if it can get any better than this. I'll never be out of stock on this filament. Looking forward to more colors.
11/09/2021
Atomic Filament
10/15/2021
Hans-Christian R.

United States
I recommend this product
Most excellent
My favorite filament for functional parts. Printing on a Railcore II, Hemera and E3D volcano hot end with a tungsten carbide nozzle.
10/19/2021
Atomic Filament
Thanks for the confidence Hans-Christian!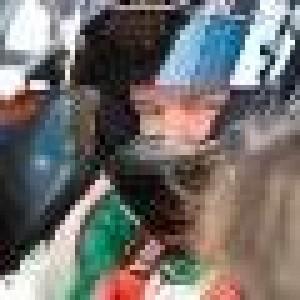 P
09/28/2021
Pat

United States
I recommend this product
Love the dark blue CFPETG
I've been printing Atomic black CFPETG almost exclusively for several years now and bought a roll of the dark blue on a lark and I'm in love. Prints as flawlessly as the black CFPETG but the color is just outstanding. I can see using this a lot -- just bought 2 more rolls. Thanks for the great filament!
10/01/2021
Atomic Filament
08/14/2021
Craig K.

United States
I recommend this product
Never received
I was charged for the filament but there was a problem with delivery. Atomic refuses to do anything to help. I'm out 160+ dollars and nothing but headache and runaround to show for it. Very disappointed.
08/16/2021
Atomic Filament
Yes Craig, we have discussed this with you already. This package has been delivered to a parcel locker and we cannot guarantee the security at any parcel locker or private residence, nor do most insurance policies cover theft.
08/04/2021
Studio 4.

United States
I recommend this product
Unique Color - Prints Perfectly
If you found my other review for Atomic's Black PETG-CF, you already know that I really, really, REALLY like the black version of this same filament. All of the details from that review apply for this dark blue variation as well - it's a dream to use, and prints exactly as the black does in every regard. I used the same settings, enjoyed the same ease of use, and see the same great outcomes every time. While waiting for some parts to arrive for my new Bear build, I decided to print a new LCD cover for my MK3. To replicate the finish on Prusa's original cover, I decided to pull out my Prusa textured steel sheet to see how it would do with this filament. After a quick wipe with Windex and a few hours print time, I think the result speaks for itself. With the added texture, this print truly looks like it was injection molded. As an added bonus, I didn't even need to flex the plate to remove the parts if I was patient enough to let the steel sheet cool down completely. Up close (or with blown out exposure settings as shown in one of the photos), it's clear that there is quite a bit of contrast between the blue and the black versions of this filament. From a distance, however, the darkness of the blue and the smoky/shiny influence of the added carbon fiber make that contrast much less noticeable. From 20 feet away, I don't think I could tell you that the cover is blue and black - it's all just...dark. If contrast with black is important in your project, Atomic's lighter blue CF filament or perhaps a non-CF filament might be a better choice since the reflective nature of the CF is likely negating the underlying color from certain angles. There aren't too many other vendors other than Atomic doing PETG-CF filaments in anything other than black, so if you are looking for a really unique dark blue color filament that prints absolutely beautifully, look no further!
08/09/2021
Atomic Filament
Thomas, thanks for the thorough review and photos. That really helps our community see what it will look like!
---
We Also Recommend