Bright White PLA Filament
Bright White PLA Filament on a 1 KG Roll
Also Available in 3.5KG Jumbo Rolls - CLICK HERE
Formulated to print exceptionally well compared to most other white filaments on the market.
Specifications 
 Print temp 190 to 230C
 +/- 0.02mm or less average diameter variation
 0.02 mm or less out of round 
Resin Type : Virgin NatureWorks Ingeo PLA
Free USA Shipping*
Customer Reviews
Write a Review
Ask a Question
Filter Reviews:
filament
prints
nozzle
material
quality
surface
finish
Atomic
trouble
white
01/02/2022
Hal G.

United States
I recommend this product
Bright White PLA Filament
very good with an Ender 3 pro and Creality CR-X. Nice finish with prints and lithophanes come out with very good quality.
01/03/2022
Atomic Filament
12/16/2021
L R.

United States
I recommend this product
Rich color, prints smooth
First time user. The filament looks really slick; it is vibrant and certainly lays down easy. It appears (to the eye) very rich and/or dense. I have probably printed now some 20-25% of the spool and I have to say I like it a lot. In using a Prusa Mini I started with 215degC nozzle and 60degC bed but it got a bit stringy (very little, but noticeable when compared to Prusament). I lowered the nozzle to 210degC and it is printing much better now. The only thing I notice is that it does stick a little more (ever so slightly) to the nozzle (when compared to the other guy), but this is after a few hours of printing. I am pretty picky on keeping the nozzle clean as that is how I lost my whole hot end on a previous printer; so now I just clean it more regularly. In summary, I do love how it prints, how it looks, and certainly that it is domestic (to me). I plan on trying the Cosmic Graphite PLA and/or Translucent Smoke Black PLA next. I certainly recommend it.
12/20/2021
Atomic Filament
Lanque, Thanks for the specific review. Very helpful for our community. In the future, let us know if you have issues as we love to help! Sales@atomicfilament.com.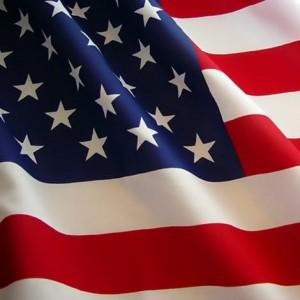 M
12/08/2021
Matt
I think that 215 is too hot
I need to tune my slicer settings for this. I usually print premium PLA at around 215C, but with this stuff I found that the top-layer finish wasn't good at all at that temp. That's with 5 top layers, 0.2 layer height, which normally works fine for me. In fact, at that temp, it prints about like the el-cheapo Geeetech white PLA that I have. I've had almost universally good luck with Atomic PETG, so I suspect this just a matter of me needing to find the ideal temp.
12/08/2021
Atomic Filament
Thanks for the grace Matt! I think you will find it works quite well. One of our top sellers.
11/28/2021
Cary M.

United States
I recommend this product
Atomic White PLA
I bought White PLA and Black PETG. Both have given me nice results. Pronting on a Prusa i3MK3S+.
10/24/2021
Jay W.

United States
I recommend this product
Smooth white filament
I purchased some white from matterhackers and it had poor layer adhesion, I think due to the material itself. It was quite stiff coming out of the nozzle. I tried several different temperatures. It also had trouble retracting even though it didn't dig into the surface. The Atomic filament works flawlessly and is recommended for my Artemis 300 by SeeMeCNC.
---
We Also Recommend