Bright White Opaque PETG PRO
Bright White Opaque PETG PRO
Also Available in 3.5KG Jumbo Rolls - CLICK HERE
Prints snow white with no yellow tones like some other PETG products on the market.
PETG is a newer printing filament and has the advantage of printing easily like PLA, but offering higher temp and impact resistance like ABS.
Nearly ZERO warpage prints , extremely strong layer bonds , little to no odor at all.
Quality / Specs
Print nozzle temp -  232 - 265C
Heated Bed temp - 70c +- 10C
Diameter (volumetric variation XY combined) + - 0.02mm or better
Roundness ( ovality ) + - 0.02 mm or better
Customer Reviews
Write a Review
Ask a Question
I recommend this product
I can't go back.
Never had such nice printing PETG, it doesn't even string.
07/19/2021
Atomic Filament
Thanks so much Deividas for the nice review.
07/03/2021
Daniel F.

United States
I recommend this product
PETG
As with almost everything else we have purchased from Atomic, it's high quality and works as advertised. They also ship very promptly and respond rapidly to any concerns.
07/03/2021
Atomic Filament
Really appreciate the kind words. Our reputation means everything to us.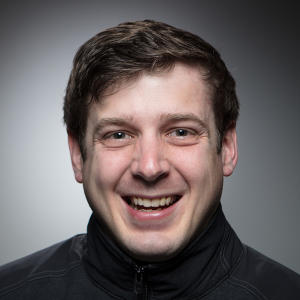 JC
07/03/2021
Jon C.

United States
I recommend this product
My go to filament!
This is my favorite filament to print with, it just comes out looking so sharp. It prints great, looks really good and is a sturdy material. This white stays bright white, I have gone through around 5kg of this stuff and haven't seen any yellowing or discoloration in my prints over time.
07/03/2021
Atomic Filament
Jon, I am so glad you are so satisfied. We work very hard to make the BEST product possible for our 3D community.
Amazing quality and finish
I have been using this filament for certain automotive applications and find the finished parts to be much better than other brands of PETG I have tried. I print slow around 30mm/sec and never have any issues with adhesion. No issues with support material and stringing is not to bad when traveling between open spaces. Some post process finishing is required, at least for the application I'm using it for. Being used on Prusa i3mk 2, & Creality Ender 3 pro
Slow
I love the color and the print quality of this filament as long as I print slow. Normally I print PETG @40-50mm/s, but with this I have to print at 20-30. If I go any faster, the filament doesn't stick to the layer below. It's more noticeable on supports, but I have had a couple of prints fail in the last 20%. I will definitely buy this again because the prints come out excellent at the slower print speed. I purchased their cfpetg, and it prints way faster. (Ender 2 printer, .8 nozzle, TH3D firmware)
---
We Also Recommend